Are you still struggling with symptoms of COVID weeks or months after you were ill? Long COVID is where you symptoms carry on for a lot longer than normal. Find out everything you need to know about long COVID.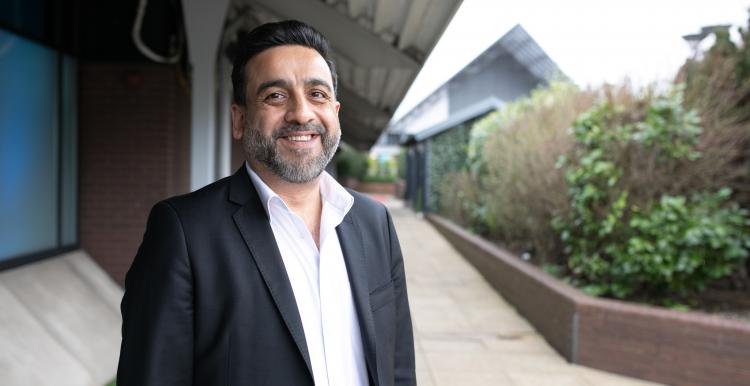 What is long COVID?
Some people might find that they have symptoms weeks or months after they have had COVID-19. This is called post-COVID-19 syndrome or long COVID. Those symptoms may include:
extreme tiredness (fatigue)
shortness of breath
chest pain or tightness
problems with memory and concentration ("brain fog")
difficulty sleeping (insomnia)
heart palpitations
dizziness
pins and needles
joint pain
depression and anxiety
tinnitus, earaches
feeling sick, diarrhoea, stomach aches, loss of appetite
a high temperature, cough, headaches, sore throat, changes to sense of smell or taste
rashes
If you're worried about symptoms 4 or more weeks after infection, contact your GP. They will ask some questions and may run tests, and in some cases can refer you to specialist rehabilitation services.
Support for long COVID
If you are worried or finding it difficult to manage your symptoms, you can contact your GP. They will be able to identify the level of help you need, and point you to the right services. Your GP might check your blood pressure and heart rate, perform a blood test, or ask for a chest X-ray.
Your COVID recovery
This website is a comprehensive and informative resource for people recovering from COVID. This includes information around emotional, psychological, and physical wellbeing, as well as information for carers and families. To access the site, click here.
Your COVID recovery has specific pages dedicated to helping with the mental health impact of long COVID. This includes managing fear and anxiety, low mood, and issues with memory and concentration.
Mental health resources
You can find local support via the Greater Manchester Mental Health website. A list of crisis support resources can be found here: Coronavirus is affecting my mental health – what can I do?
Work and financial support
Deciding to go back to work can be a difficult decision, and if you feel fit enough to return then a doctor can provide you with a fit note. Your employer may also accept an Allied Health Professional Health and Work report from a podiatrist, occupational therapist, or physiotherapist. If you are not sure about returning, speak to your GP and/or occupational health. Your employer should be able to make reasonable modifications to allow you to return to work.
You may wish to consider Personal Independence Payments (PIP) if you need help with the costs associated with having a disability or long-term condition. Which? has a handy consumer guide available with information about PIP and how to apply.
Detailed information on returning to work can be found here.
The Government website also has information about work issues such as being made redundant and what to do if you're employed but cannot work.
Food banks
No one should go hungry, and people with long term conditions may find things particularly tough financially. Your local food bank may be able to help. Find yours, as well as more information on food banks in general, on the Trussell Trust website.
Support groups
Many people suffering with Long COVID have found online support groups helpful, both for learning more about the condition and sharing experiences with others.
The 'Long COVID Support' group on Facebook – for people suffering with the condition and their relatives or friends – is one example of a wide community through which people have been able to share advice, and be informed of, or get involved in, research into long COVID.
Manchester COVID-19 Recovery Peer Support Group
If you are recovering from COVID-19 there is a weekly Peer Support Group that can provide you with help and support. It is open to people living in Greater Manchester and is facilitated by Manchester Health and Care Commissioning. It:
Brings together people with shared experiences to support each other
Provides a safe and confidential space where you will feel accepted and understood
Treat everyone's experiences as being equally important
Involves both giving and receiving support and top tips
Helps inform health and social care services about what support and services are needed for people living with the long term effects of COVID
The Peer Support Group currently meets online on a Wednesday evening from 6pm to 7pm.  A WhatsApp group is also available for people to continue conversations throughout the week.  Expenses are available to support people to join the Peer Support Group online. If you are interested in joining the Peer Support Group:
Children with Long Covid
Long Covid Kids is a website and group for parents and carers who have a child that has had COVID-19. It provides a route to connect with other families that are going through the same thing.
Support for Carers
If you are caring for someone with Long COVID, Carers UK and Carers Trust have information about support that unpaid carers may be able to access.
Domestic Abuse during COVID-19
Support Services remain available during the Covid-19 pandemic. If you are in immediate danger then ring 999. If you cannot talk either press '55' on a mobile or wait on a landline until you are connected with the police. If you are worried that you, or someone you know may be experiencing domestic abuse, then contact the 24 hour Refuge line on 0808 2000 247.
Further resources (including condition-specific guides)