The world of health care can be confusing and is full of acronyms. Here's our guide, explaining what each one means.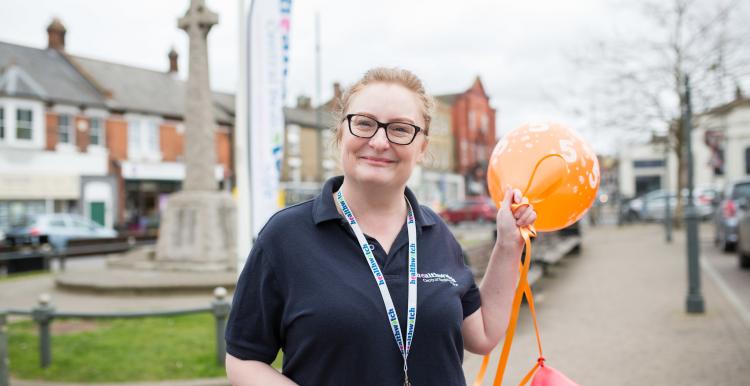 Here is our unscrambling of acronyms you might come across in Trafford.
This is a constantly growing list so if you have any to add, please email them to info@healthwatchtrafford.co.uk.
AGM
Short for Annual General Meeting
An annual meeting open to the public. Required by law for some types of organisation. Board members can be elected at AGM.
AQuA
Short for Advancing Quality Alliance
Advancing Quality Alliance (AQuA) is a membership body which aims to improve the quality of healthcare. They are funded by Members and customers who include: Foundation Trusts, Mental Health Trusts, Clinical Commissioning Groups and Local Authorities. AQuA has a unique opportunity to act as a catalyst for change across the North West of England and beyond.
BHA
Black Health Agency
BHA is the health & social care charity which exists to challenge health inequalities and support individuals, families & communities to improve their health & well being
BME
Black & Minority Ethnicity
A term incorporating people of non-white British origin.
CAB
Citizens Advice Bureau
Free, independent, confidential and impartial advice provider to the public on their rights and responsibilities. A national franchise, Trafford CAB is the local office.
CAMHS
Children & Adolescent Mental Health Services
CAMHS provides mental health services to children and young people and can be accessed by referral from GP's & Nurses.
CCG
Clinical Commissioning Group
Trafford Clinical Commissioning Group (CCG) became an NHS commissioning organisation on 1 April 2013, replacing Trafford Primary Care Trust (PCT). It is responsible for commissioning Urgent and emergency care, Out of hours primary medical services, Elective hospital care, Community health services, such as speech and language therapy, rehabilitation services, continence services), Maternity and new-born services, Children's healthcare services, Services for people with learning disabilities, Mental health services, Infertility services, NHS continuing healthcare. Their budget comes from the Government, and is approximately £275million for 2013/14.
CIL
Centre for Independent Living
Trafford Centre for Independent Living provides information, advocacy and brokerage to people with impairments/disabilities across Trafford.
CMFT
Central Manchester University Hospitals NHS Foundation Trust
Central Manchester Foundation Trust (CMFT) is the NHS Trust that runs 8 hospitals in the Manchester and Trafford area. These are Manchester Royal Infirmary, Royal Manchester Children's Hospital, University Dental Hospital of Manchester, Manchester Royal Eye Hospital, Saint Mary's Hospital, Altrincham Hospital, Trafford General Hospital and Stretford Memorial Hospital.
CQC
Care Quality Commission
The CQC's job is to check whether hospitals, care homes, GPs, dentists and services in the home are meeting national standards. They do this by inspecting services and publishing findings, helping people to make choices about the care they receive.
CYPS
Children and Young Peoples Services
The Children's Trust is a partnership of different organisations who are dedicated to making a difference to the lives of all children and young people in our communities.
DCB
Diverse Communities Board
A board which ensures the 9 protected characteristics in the communities of Trafford have a voice.
DoH or DH
Department of Health
The Department of Health (DH) leads, shapes and funds health and care in England, making sure people have the support, care and treatment they need, with the compassion, respect and dignity they deserve. DH is a ministerial department, supported by 23 agencies and public bodies.
DoLs
Deprivation of Liberty Safeguards
The Deprivation of Liberty Safeguards (DoLS) are part of the Mental Capacity Act 2005. They aim to make sure that people in care homes, hospitals and supported living are looked after in a way that does not inappropriately restrict their freedom. The safeguards should ensure that a care home, hospital or supported living arrangement only deprives someone of their liberty in a safe and correct way, and that this is only done when it is in the best interests of the person and there is no other way to look after them.
DWP
Department of Work & Pensions
The Department for work and Pensions (DWP) is responsible for welfare, pensions and child maintenance policy. As the UK's biggest public service department it administers the State Pension and a range of working age, disability and ill health benefits to over 22 million claimants and customers. DWP is a ministerial department, supported by 13 agencies and public bodies.
ESRB
Enhanced Services Review Board.
Now called the Locally Commissioned Services Group. It looks at services that are provided by GP's and health services that are over and above their core service. It is made up of GPs, Pharmacies, CCG and local authority. Healthwatch Trafford are a member of the group.
GMCVO
Greater Manchester Centre for Voluntary Organisations
The voluntary sector support organisation covering Greater Manchester
GMSCU
Greater Manchester Commissioning Support Unit
Greater Manchester Commissioning Support Unit (GMCSU) works in partnership with healthcare commissioners, healthcare providers, local authorities and others, to enable excellence in the commissioning and delivery of healthcare services.
GMW
Greater Manchester West
Greater Manchester West NHS Foundation Trust. Providers of Mental Health services in Trafford
HOSC
Health Overview and Scrutiny Committee
The Health Overview and Scrutiny Committee looks at the work of the clinical commissioning groups and National Health Service (NHS) trusts and the local area team of NHS England. It acts as a 'critical friend' by suggesting ways that health related services might be improved.
HWB or H&WB
Health & Wellbeing Board
The Health and Social care Act 2012 establishes health and wellbeing boards as a forum where key leaders from the health and care system work together to improve the health and wellbeing of their local population and reduce health inequalities.
ICA
Independent Complaints Advocacy
ICA provide independent NHS complaints advocacy for Trafford and most of Greater Manchester
LAT GM
Local Area Team Greater Manchester
The Greater Manchester region department of NHS England. Is based at 3 Piccadilly Place in the Centre of Manchester. Has responsibility for NHS services across Greater Manchester. CCG is responsible to the L.A.T. Commissions Primary care and Specialist Services.
LCSG
Locally Commissioned Services Group
See the ESRB above.
LGA
Local Government Association
The LGA is the national voice of local government. They work with councils to support, promote and improve local government. They are a politically-led, cross-party organisation that works on behalf of councils to ensure local government has a strong, credible voice with national government. Their aim is to influence and set the political agenda on the issues that matter to councils so they are able to deliver local solutions to national problems.
LGB, LGBT or LGBTI
Lesbian, Gay & Bisexual- Lesbian, Gay, Bisexual & Transgender or Lesbian, Gay, Bisexual, Transgender & Intersex
Terms covering gender and sexual diversity. Sometimes used to refer to specific parts of the community.
LGF
Lesbian & Gay Foundation
The LGF is a registered charity that campaigns for a fair and equal society where all lesbian, gay and bisexual people can achieve their full potential, and their mission is: 'Ending Homophobia, Empowering People.'
LGO
Local Government Ombudsman
The LGO is the Ombudsman and final stage in the complaints process for social care services
LMCP Care Link
Levenshulme and Moss Side Community Partnership Care Link
A registered charity providing carer support for Trafford's South Asian community
MCA
Mental Capacity Act
The Mental Capacity Act provides a framework to empower and protect people who may lack capacity to make some decisions for themselves.
MRI
Manchester Royal Infirmary
Manchester Royal Infirmary is a General Hospital run by CMFT. It has the busiest A&E department in the region.
NCVO
National Council for Voluntary Organisations
The largest membership organisation representing voluntary organisations nationally
NHD
New Health Deal (for Trafford)
The New Health Deal for Trafford is the name of the programme to transform healthcare delivery in Trafford. It's focus is on integration and featured heavily the redistribution of services across the borough following the acquisition of Trafford Hospitals by CMFT.
NICE
National Institute for Clinical Excellence
The National Institute for Health and Care Excellence (NICE) provides national guidance and advice to improve health and social care.
NWAS
North West Ambulance Service NHS Trust
The North West Ambulance Service NHS Trust is the second largest ambulance service in the country, providing 24 hour, 365 days a year accident and emergency services to those in need of emergency medical treatment and transport. For Trafford, they provide the Emergency Ambulance and paramedic service.
PALS
Patient Advice and Liaison Service
The Patient Advice and Liaison Service, or PALS, is a confidential information and advice service for patients, relatives and carers.
PCCC
Patient Care Coordination Centre
The PCCC will be the main point of contact and the coordination hub for Trafford's integrated care programme. It is currently being designed and Healthwatch Trafford are involved in the commissioning process.
PHB
Personal Health Budgets
The scheme allowing patients to use a their 'personal health budget' to choose who provides their care services
PHSO
Parliamentary & Health Services Ombudsman
The PHSO is the Ombudsman and final stage in the complaints process for NHS services.
SMCP
Sale Moor Community Partnership
A voluntary group working in the Sale Moor area
SWAP
Sale West and Ashton Partnership
A partnership led by local community members and supported by representatives from Trafford MBC, Trafford PCT, Irwell Valley Housing Association, Sale West Community Church, Trafford Housing Trust, Trafford College, Trafford Community Leisure Trust, Bluesci and local schools, amongst other agencies working in this area.
TAP
Trafford Advice Partnership
A partnership of advice giving organisations across Trafford. The partners include Citizens Advice Trafford, Age UK Trafford, Trafford Carers Centre, Stephenson's Solicitors, Trafford Council, Trafford Centre for Independent Living and Voluntary and Community Action Trafford
TGH
Trafford General Hospital
Trafford General Hospital is located In Davyhulme and is operated by CMFT. It does not have an A&E Department, but does have an Urgent Care Centre.
THT
Trafford Housing Trust
The largest social housing provider in Trafford, who provide some services such as payroll and HR to Healthwatch Trafford
TIN
Trafford Information Network
The network of information providing services across Trafford
TMHAS
Trafford Mental Health Advocacy Service
The independent advocacy service for mental health services which is hosted by VCAT.
TPPS
Trafford Parent Partnership Services
Trafford Parent Partnership Service is for parents /carers whose children have been assessed as having special educational needs, who believe their children may have special educational needs, or whose children have a disability recognised under the Disability Discrimination Act.
TPS
Trafford Provider Services
Trafford Provider Services delivers community healthcare services across the borough of Trafford
Trafford Children's First Response (formerly MARAT)
Multi Agency Referral & Assessment Team
Children's First Response (formerly MARAT) is Trafford's single point of contact for all professionals and members of the public to report concerns, request advice and share information about a child and/or family.
TSCB
Trafford Safeguarding Children Board
The Chair of the TSCB works closely with existing representative groups of children and young people in Trafford to ensure there is two way communication between them and the board. The current groups involved are the Trafford Youth Cabinet, Youth Service Youth Forum and the Trafford Young Mums as well as educational reps, lay members, hospital reps, health and police. Each group has identified a lead young person for safeguarding. Each group will receive a report from each safeguarding meeting in a format that they decide. It safeguards children's best interests, it doesn't only communicate with young people but with others in authority.