Record Numbers Benefitting from NHS Talking Therapy Across Greater Manchester
More people completed a full course of NHS talking therapy treatment last year than ever before, despite the pressure on services from the pandemic, according to new figures published recently.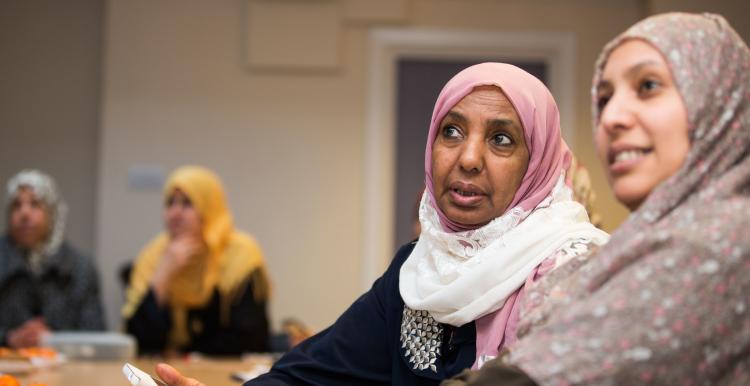 Greater Manchester Mental Health NHS Foundation Trust (GMMH) works with system partners to provide Improving Access to Psychological Therapy (IAPT) services in Bolton, Manchester, Salford, Trafford, and Wigan.
Within these boroughs, a record of 24,915 people completed a full course of talking therapy over 2020/21.
Across England the number is up around 5% on the 606,192 in the year before, as many people struggled with their mental health during the pandemic.
The data on NHS England's Improving Access to Psychological Therapies (IAPT) programme, published recently (25 November 2021) by NHS Digital, also shows more than half of people completing a course of treatment for conditions including depression and anxiety, recovered from their condition in England.
Dr Dale Huey, IAPT Clinical Lead for GM and Strategic Lead for Psychological Services at GMMH said:
"At the start of the pandemic, our brilliant GMMH staff worked quickly to make sure our psychological services remained open and safe for all.

"During lockdown and COVID restrictions, this meant delivering all talking therapy remotely via telephone or video call. This method has proven to be hugely effective, and the feedback we have received has been overwhelmingly positive. In a recent survey, the vast majority of responders said that they didn't think the shift to telephone or video had affected the quality of the relationship they developed with their therapist nor their ability to make the progress they wanted in therapy.

"Now, we offer all service users the choice of telephone, video or in-person appointments – a flexible approach which has made this vital mental health support even more accessible, at a time when it is needed more than ever.

"We know that the last year and a half has had a huge impact on the mental health of our communities, and our message to people is clear: the NHS is yours and we are there for you. If you are struggling with your mental health, or know someone who is, please seek help either by referring yourself directly to your local IAPT service online or by contacting your local GP. Our 24/7 helpline is also available free of charge, any time, day or night, should you need mental health support."
The NHS Long Term Plan committed to expanding access to IAPT services for adults and older adults with common mental health problems, with an ambition to reach 1.9m by 23/24, with a focus on those with long-term conditions.
Claire Murdoch, the NHS England's National Mental Health Director, said:
"The world-leading NHS talking therapy programme has helped a record high number of people struggling with their mental health during the pandemic.

"Despite the huge impact of the pandemic and the NHS treating half a million seriously ill people with Covid-19, the health service increased the number of talking therapy sessions available to people and is set to expand the programme even further."
Paul, a talking therapies NHS patient, said:
"I retired in 2016 after being been diagnosed with PTSD in 2009. Feeling abandoned and without support, I found my local IAPT post-retirement and it not only saved my life, it gave me a life.

"Over 12 months of talking therapy, I had retuned my engine and been given tools for my toolbox to assist in recognising my triggers and illness. Fast forward to 2021, I still have those tools in my toolbox but certain events have triggered my PTSD.

"Knowing that IAPT had previously helped me and gave me life, I have returned to IAPT to help me through this current challenge. The pandemic has meant that I have to receive my therapy remotely but I have almost immediately been feeling better since I started my treatment and I know I am on my way to further recovery and enhancement of my life".
If you are struggling with your mental health, you can refer yourself to NHS talking therapy online (via www.nhs.uk/mental-health) or by speaking with your GP.
Or you can call GMMH's free 24/7 helpline on 0800 953 0285 for Bolton, Salford, Trafford and Manchester, or 0800 051 3253 for Wigan.
The Every Mind Matters campaign also provides practical support for both adults and children and young people.