Our volunteers are at the heart of what we do
From talking to people about their experiences of health and social care, to writing reports, to updating our social media - volunteers are vital to our work. Whether you have a few hours to spare or are looking for a regular commitment, we've got a volunteering role to suit you. 
Current volunteering opportunities
Take a look at our current volunteering opportunities:
Healthwatch Trafford champion - representing us at public events and gathering feedback.
Enter and View volunteers - To get a first hand look at how health and social care services are running we train some volunteers to go into services and ask people about their experiences of them, like a care home. This includes observing how the service runs, talking to patients, carers and staff, and contributing to a report about your visit. 
Healthwatch Trafford Administration/Research Volunteer - helping with research, analysis and business support.
Become a Board Member - If you like a challenge this is the role for you! We are particularly interested in applications from people with a knowledge of health or social care services or have a good knowledge of their local area. To find out more about this particular role, email andrew@healthwatchtrafford.co.uk.
Not found a role that suits you? We're always keen to hear from people who have new skills to offer us, if that's you, get in touch.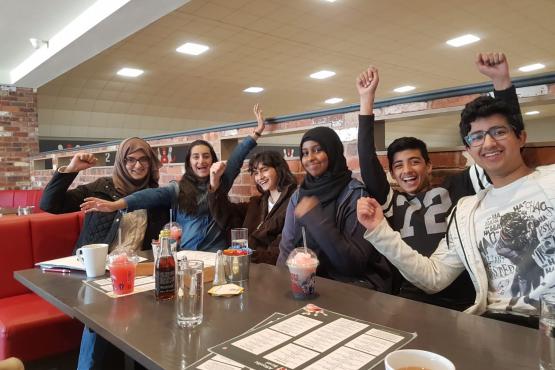 Youthwatch Trafford
Are you age 14 to 18? Looking for a volunteer opportunity? You could be exactly what we are looking for!
Youthwatch Trafford are Healthwatch Trafford's young volunteers age 14-18. Youthwatch help us to communicate with other young people in Trafford, to find out what they think and to find out if services for young people are doing a good job. Children and young people are too often not asked about changes that affect them. We want to change that.
Email us at info@healthwatchtrafford.co.uk if you want to ask any questions about what's involved.
Get in touch
Talk to us about our volunteering opportunities and we can work with you to find something that suits you.