COVID-19 in Trafford: 2021 update
Halthwatch Trafford have released a follow-up report looking at the experiences of health and social care services during the period of the coronavirus pandemic.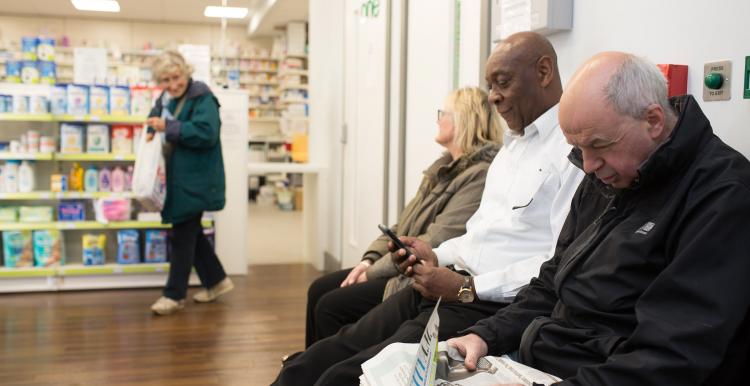 >In November 2020, Healthwatch Trafford published a report on the effects of COVID-19 on health and social care services in the borough. Since our original report, the UK experienced a second lockdown and the vaccination programme was introduced.
We conducted a follow-up survey between March and July 2021, looking at people's continued experiences of services affected by COVID-19. We included new questions on vaccines to find out what people thought of the vaccination programme.
People offered positive comments on a range of services, and we found they were generally in support of coronavirus vaccination. It should be noted that at the time of the report, the vaccination programme was not open to young people.
What did we find?
Had people accessed services?
As before, a significant number had tried to access services during the pandemic, while many felt it was unnecessary and had not.
Which services were commented on?
GPs, dentists, and hospital outpatients were commented on most.
How had services reacted during COVID-19?
Many appointments were still having to be cancelled.
People felt that services were responding as best they could.
GPs using telephone and video continued to be a welcome method for maintaining services during the pandemic.
While dentists had to restrict which treatments they could offer, there were also instances where people accessed good, personalised care.
People had noticed the new safety measures in place across services and generally welcomed them.
Awareness of hubs for COVID-19 support
People were more aware of the Community Hubs within Trafford compared to our last report.
Access to information
GP surgeries, social media, television, friends, and family were people's top sources of information.
Mental health
Most respondents said their mental health was unaffected, though a significant portion that said it was slightly worse. In our previous report, people were more likely to say it had deteriorated.
Vaccination
There was generally strong support for taking the vaccine, with many respondents having already received it.
Points to note:
One area which was new in this report was the vaccination programme, which we found to have high support.
Notably, this project received responses from one specific demographic and so we would encourage continued engagement with residents from all communities on the benefits of and conditions for getting vaccinated.
As noted in the Greater Manchester COVID report, "We would urge authorities to keep patients periodically aware of where they sit on the waiting list so that they can develop coping strategies … A good example of this was developed in relation to the vaccination programme … The need for transparency will be vital."